Ant-Man and the Wasp: Quantumaniathe official trailer has kicked off the film's marketing campaign, and one of the first stops is a major new featured article in Empire Magazine! As the centerpiece for the upcoming issue of Empire, Ant Man 3 also gets a colorful set of cover images meant to dazzle the eye. You can check out the new artwork for Ant-man and the Wasp: Quantumaniabelow!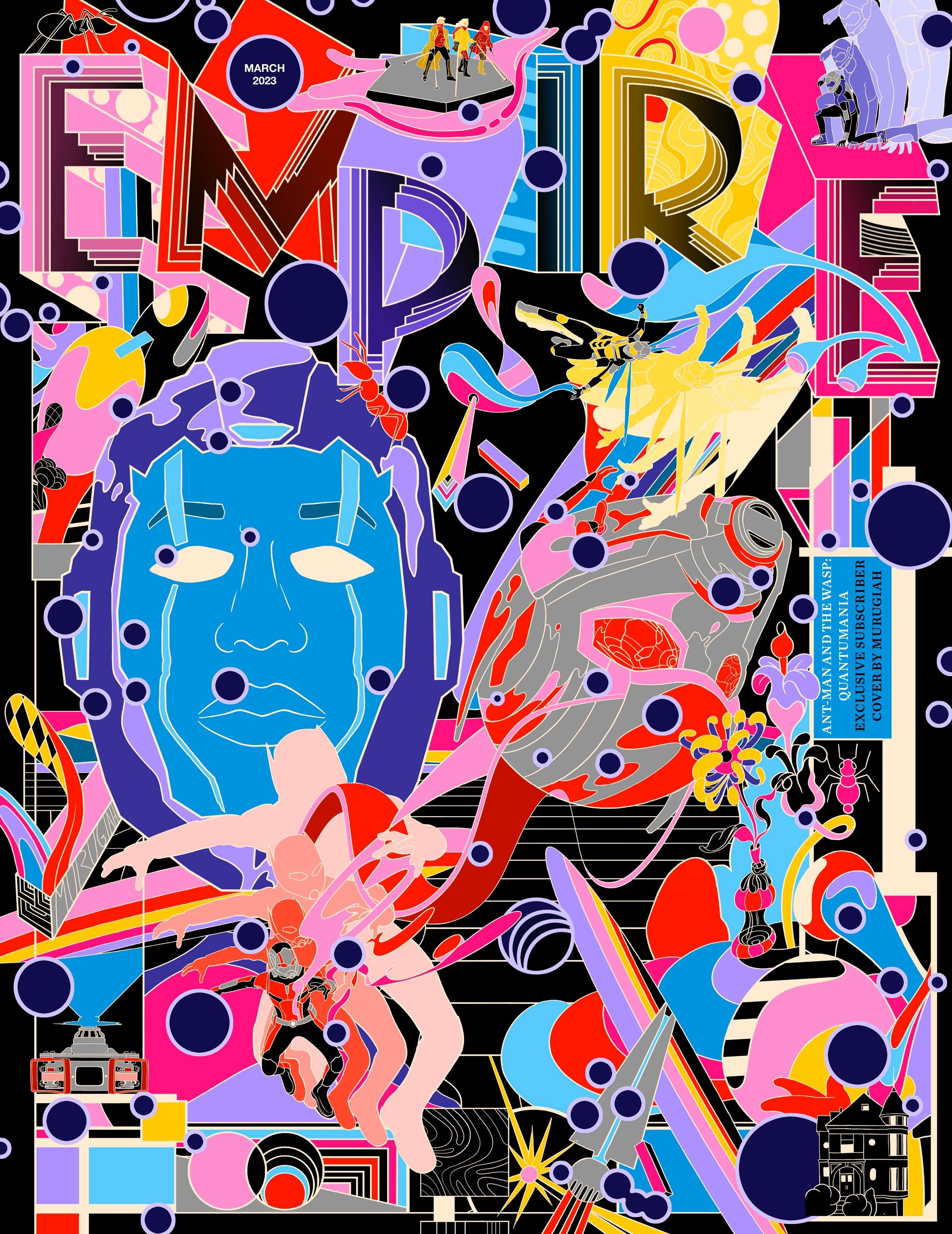 SHORT CONTENT: "In Ant-Man and the Wasp: QuantumaniaAfter the events of Avengers: endgameScott Lang and Hope van Dyne, along with Hope's parents, Hank Pym, Janet van Dyne, and Scott's daughter, Cassie, are accidentally sent to the Quantum Realm with no way to return and face threats in a breathtaking world, plus maybe fight against their latest foe, Kang the Conqueror, who has a ruthless army and a mysterious agenda."
The film stars Paul Rudd as Scott Lang, Evangeline Lilly as Hope Van Dyne, Kathryn Newton as Cassie Lang, Michael Douglas as Hank Pym, Michelle Pfeiffer as Janet Van Dyne, and Jonathan Majors' Kang the Conqueror as the film's villain.
You can use the teaser for rich magazine's March 2023 problem with Ant-Man and the Wasp: Quantumaniabelow!
In the broad spectrum of Marvel Cinematic Universe stories, the Ant man movies have always been a small-scale affair – in more ways than one… But like Paul Rudd's Scott Lang when he activates Giant-Man, the third Ant man movie – Ant-Man and the Wasp: Quantumania – goes big. Really big.

Peyton Reed's threequel doesn't just promise a trippy expedition to the Quantum Realm; it's the start of Phase 5 of the MCU, a giant leap forward for the Multiverse Saga, and the actual introduction of Jonathan Majors' big new villain, Kang The Conqueror – a man who (along with his many maniacal variants) turns Thanos into his head would shake gold-nosed boots. Marvel's most miniature hero is about to face the MCU's biggest villain yet.

The upcoming issue of Empire takes a world-exclusive journey into the center of Ant-Man's epic new adventure – exploring why the tiniest Avenger gets a bigger, bolder, and crazier outing this time around; peek into the personal interests of the wider Pym, Lang, and Van Dyne families; unveiling the sizzling environments of the Quantum Realm; and find out why Kang The Conqueror is going to shake up the MCU so significantly.

Inside, we speak to Marvel boss Kevin Feige, director Peyton Reed, plus stars Paul Rudd, Jonathan Majors, Evangeline Lilly, Michael Douglas, Michelle Pfeiffer, Kathryn Newton and more to explore Quantumania's biggest dilemmas – and some have never been seen before images than on which you can shake a tube of Pym particles. Get ready, Marvel fans: Phase 5 is about to kick off – not just with a bang, but with a Kang.
Ant-Man and the Wasp: Quantumania will hit theaters on February 17.
Similar Posts: