Each product has been independently selected by our editorial team. We may receive commissions for some links to products on this page. Offers are subject to seller availability and conditions.
If escaping your hectic life to a cozy cabin in the woods is your idea of ​​the perfect getaway, then the new LEGO Ideas 21338 A-frame cabin set is for you. It contains 2082 pieces and we would expect it to be an extra relaxing build. Even if you're stuck in the city, putting this cabin together and engulfing in the details as it's on display will put you in a "back to nature" mindset. In fact, LEGO created a "cabin cam" which you can visit when you want to chill out.
The A-Frame is a two-story structure with an attic, a living room on the ground floor and a kitchen. Outside you will find a woodshed, trees and a canoe to go out on the lake. Four minifigures are included, along with lots of fun accessories and decorative elements. The cabin is fully stocked for your getaway – there's a typewriter to write the next great novel, a guitar to sing along to around the fireplace, a coffee maker, wildlife like squirrels and emperor moths, and more.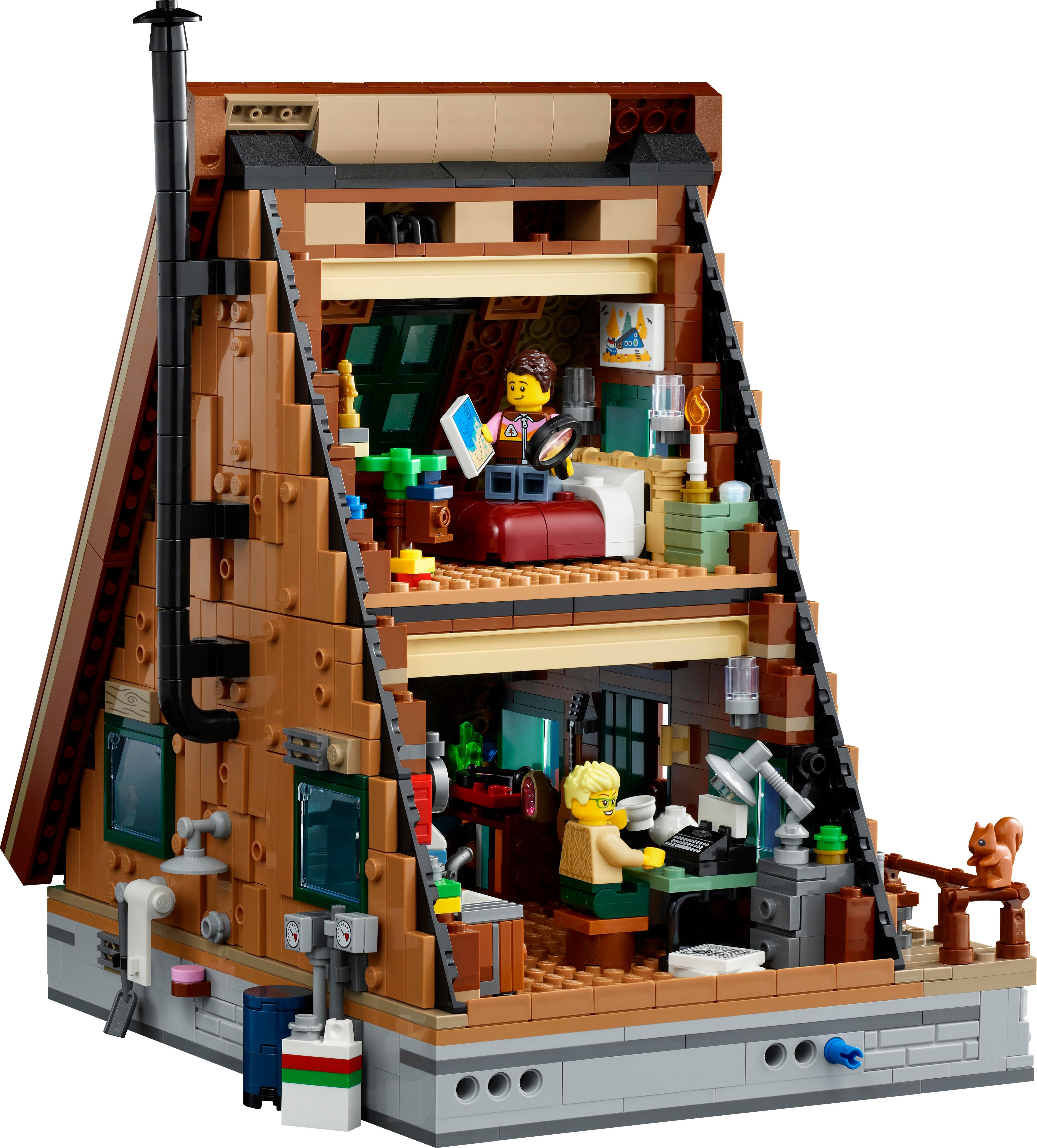 Your first chance to book your holiday in a LEGO cabin will take place on January 31 / February 1, 2023 at 9 PM PST / 12 AM EST here in the LEGO Shop for $179.99 if you're a VIP (free to join). The general public can order theirs starting February 4 at midnight EST.
Check out the LEGO Ideas A-frame cabin on LEGO.com
The LEGO Ideas A-Frame Cabin set is the brainchild of Italian LEGO fan designer Andrea Lattanzio, who had this to say about his creation:
"I flipped through a book with a lot of strange houses from all over the world and I discovered the A-Frame and it was love at first sight. I started with a sketch so I had a clear vision and then built my design in about 10 days."
Similar Posts: