What would you do if you witnessed the people, societies, and landmarks of history loom right before your eyes, watching the world transform from nowhere into its former self? That's the premise of Fragmentation, a new original graphic novel from writer Marc Guggenheim (DC's Legends of Tomorrow, Arrow), artist Beni R. Lobel, and colorist Christopher Sotomayor, and we've got a new preview right here! You can find the full preview of Fragmentation from the next slide, and you can pick up the graphic novel yourself when it hits stores on January 25.
Fragmentation reveals a world suddenly staring into the past through apparent tears in reality itself. While people from either side cannot go through the Fragmentations, you can literally see the past happening through them in real time, and now the investigation into why they happen and how begins.
"I'm so excited that Fragmentation is finally going out into the world. It's a time-bending story with a family and parenting story at its core," Guggenheim said. "When I came up with it, I aimed for a family drama written and directed by Christopher Nolan. It's amazing to see the mind-blowing visuals brought to life so vividly by Beni Lobel and Chris Sotomayor. I hope people enjoy it!"
The official description can be found below.
"In this original graphic novel, when bits of history from some of the world's most historic events appear as fragments of time invading our world, the phenomenon threatens all of human existence. One family discovers that their personal tragedy is at the center of everything, making them the only people who can help end the fragmentations."
Are you excited about Fragmentation? Let us know in the comments!
Headgear
A lot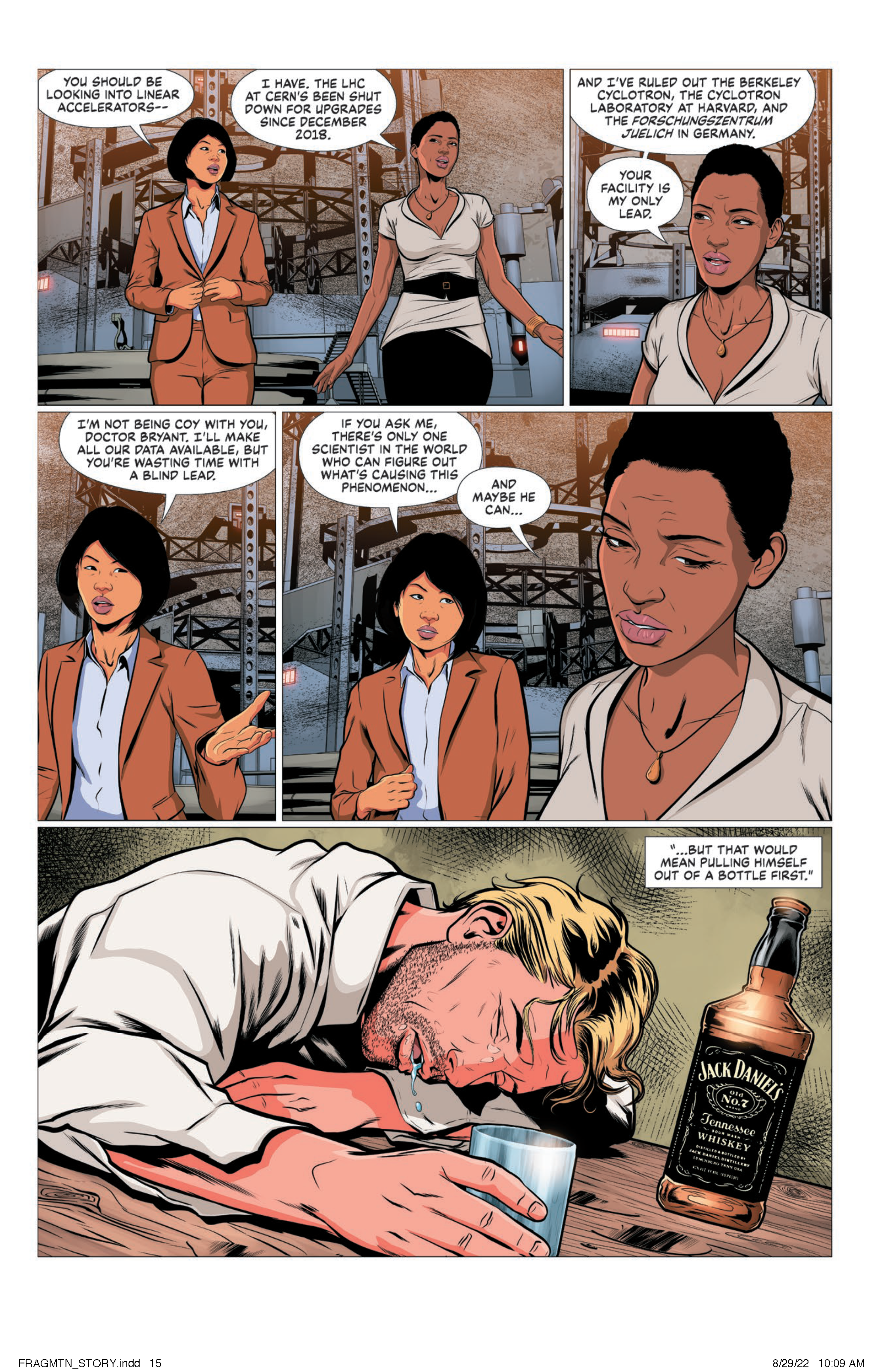 Similar Posts: