Teenage Mutant Ninja Turtles spoilers to follow! This week saw IDW publish Teenage Mutant Ninja Turtles: The Last Ronin – Lost Years, the first in a new series that stems from the events of the popular TMNT comic series. Touted as providing more detail on the years leading up to that storyline, as well as offering some more history on what the titular Turtles were up to before… well, before everyone died, the series has now been released and revealed it's also something else , a sequel. As readers may recall, The last RoninThe last page ended with a tease of four brand new turtles, and now we get a chance to see these four turtles a little older, now complete with their own names and personalities.
Although the first page of the comic is a bit more backstory about Michelangelo's time alone in The last Ronin timeline, the second page immediately introduces the four new ninja turtles. First, Odynn, a big boy who seems a bit silly but in a charming way and looks like a biting turtle. Next one, Uno, an athletic smart-pants who is on the lookout for a mistake and always eager to seek out his siblings. Then, Moja, short and stocky with a pointed beak, she is protective but also eager to please. Finally, Yesthe sensitive one with an interest in technology, the color on her skin makes it look like she's already wearing one of the signature TMNT ninja masks.
Unlike the four original Teenage Mutant Ninja Turtles, the naming conventions for this new generation of heroes don't adhere to a pattern like Renaissance painters. There may be some clues to what kind of weapons these new turtles might eventually use, Odynn is clearly listening to the Norse god, perhaps teasing that he'll use a spear. Yi may also have a clue, perhaps referring to Yi, the archer of Chinese mythology. As for the others, it's still hard to say, but there are four new Ninja Turtles in town and they're growing up fast. See if they continue to be part of The Last Ronin timeline in a big way.
The first issue of Teenage Mutant Ninja Turtles: The Last Ronin – Lost Years is now in stores. You can find the full coverage and request for it below.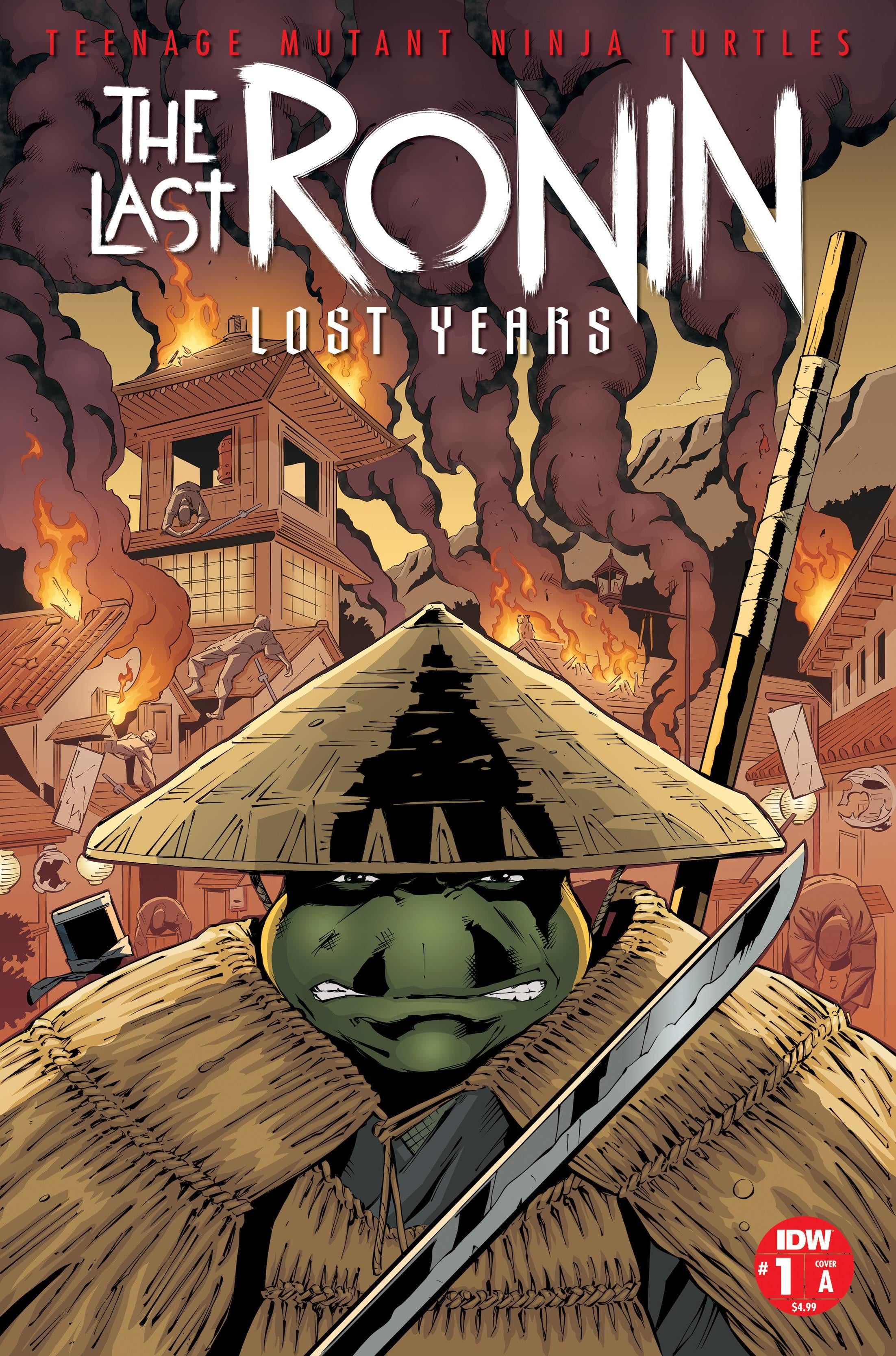 TMNT LAST RONIN LOST YEARS #1
(W) Kevin Eastman, Tom Waltz (A) Ben Bishop (A/CA) SL Gallant
In the hit miniseries TMNT: The Last Ronin, readers witnessed the last heartbreaking days of the Heroes in a Half Shell. For Michelangelo in particular, the march to his heartbreaking final battle was long and perilous, taking him from New York City, to Japan, across Asia and Europe, and then back home to deliver final justice to those guilty of murdering from his family. But what happened during those fateful years when all he needed was revenge and Master Splinter's diary to guide him? What battles did he fight? What hard lessons has he learned? It's time to find out when original miniseries writers Kevin Eastman and Tom Waltz join artist Ben Bishop to reveal the adventures the Last Ronin had on his vengeful journey. In the present, a new master, Casey Marie Jones, is preparing her young terrapin apprentices to become the next generation of Teenage Mutant Ninja Turtles!
In stores: 25 Jan. 2023
MSRP: $4.99
Similar Posts: